Welcome to Achieving Health Chiropractic!
Chiropractic Care, Massage, Nutritional counseling, and Personal fitness Coaching for Northville, Livonia, and Plymouth.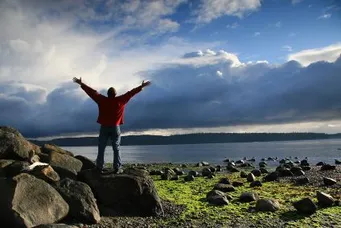 Chiropractors
Our goal as Chiropractors is to provide the surrounding community with a place where you can receive quality education regarding the importance of proper spinal care, correct posture and overall health. In order to carry out our goal, we have adopted a very simple philosophy; Each and every patient must be thoroughly educated, guided, and determined to participate but NEVER misled!
Your spine is your backbone that carries you every day and like the engine in your car needs maintenance and checkups. The main problem we face with our spine is our inability to see it since it is hidden deep within the body, and consequently we have no idea if it is structured as it should be. Most of us go to the gym because we notice areas of our body that need attention and are seemingly unhealthy. If we could put a mirror on every bathroom wall that allowed you to see your spine like you can see the exterior of your body our office would be just as busy as your local gym!
We will start by first evaluating your health problems to determine if we feel we can assist you to make improvements. This is accomplished by doing a complete examination which includes a detailed history, posture evaluation, X- Rays, and digital feet scan (if necessary). After we have gathered all the valuable information we will put together a personalized plan of care that will allow us to correct and then maintain your spines improved health.
We do not believe that we can simply adjust your spine twice a week for three months to correct your problems. We feel that your soft tissue (muscles, ligaments, and tendons) need the same amount of attention in order to correctly re-educate and strengthen it to maintain the newly improved position of your spine. Therefore, we will incorporate various stretches, exercises, and massage sessions into your plan.
Regrettably, we understand you may be aware of negative comments about Chiropractic care or, even worse, been subject to your own personal detrimental experience. Our principals & ethics do not allow us to practice in that manner, as we are completely honest and positive in our approach. We look forward to the opportunity to prove ourselves in person.
Take charge of your health and schedule an appointment today.